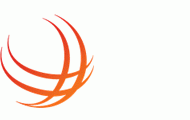 FIRE (Future Internet Research and Experimentation) initiative is approaching experimentation from two angles: the "FIRE facilities", i.e. test beds or groups of test beds that offer services to experimenters for advanced Future Internet related experimentations; and "FIRE research projects", which investigate new concepts and issues in relation with Future Internet, and can also, perform Future Internet experimentations. Supporting a wide range of innovative experimentations allows the right pieces to be put together. In this respect FIRE is a critical enabler.
In this context the Future Internet Research and Experimentation (FIRE) initiative under the lead of the FIRESTATION support action organised a two days engineering workshop that had given the opportunity to interested experts meet and discuss the different aspects of the endeavour. Prospective authors from academia and industry were invited to submit extended abstracts of results from research and experimentation work, demonstrating best practices and approaches to experimentation and novel use of experimentation facilities. Experimental facilities providers were invited to submit extended abstracts that demonstrate details of advanced capabilities of their testbeds. Two categories of papers were being accepted:
Advanced functions of experimental facilities
Experimentation results from the research community
On the FIRE conference the ALIEN project had been presented by Bartosz Belter (PSNC) during the session called "Presentation of new experimentation projects from call 8". There had been presented the ALIEN project objectives, challenges, proposed concepts and solution the existing network problems as well as some short introduction to Software Defined Networks, major project milestones and expected results.
Further information is available at the events website:
http://www.ict-fire.eu/events/fire-engineering-workshop.html
More info on the ALIEN project presentation during FIRE Engineering Workshop:
http://fire.creativemediadays.be/speaker/bartosz-belter